Water Damage Cleanup
Respond | Detect | Dry | Protect
Fire Damage
Clean | Prep | Restore | Return
Disinfection
Clean | Sanitize | Disinfect
24/7 Disaster Restoration & Water Damage Cleanup Assistance to Restore Your Peace of Mind in Mount Pleasant, SC
Serving Berkeley, Charleston & Dorchester Counties.
Need Water Damage Clean Up? Call the BOSS!
Contact us now for a
Free Disaster Assessment
When your home or business is damaged by fire, water or other forms of natural disaster you need immediate response. Peace of mind begins with a call to the Disaster Restoration Experts at BOSS. We are the top provider of water damage cleanup in Mount Pleasant, SC. With over 20 years of exceptional service, our certified technicians provide restoration solutions for all levels of damage.
BOSS Disaster Restoration, Inc. is experienced in working with all major insurance companies. BOSS is on many of the insurance companies Premier Service Provider programs.
WE HELP WITH YOUR INSURANCE CLAIMS FROM TOP INSURANCE PROVIDERS TO RESTORE YOUR HOME, YOUR BUSINESS, AND YOUR PEACE OF MIND.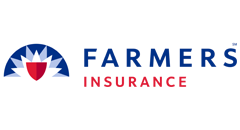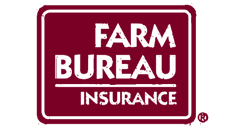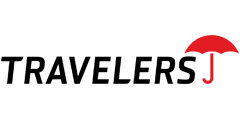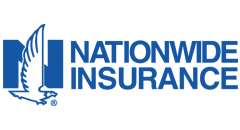 Water Damage Clean Up In Mount Pleasant, SC
Hurricanes, heavy rain, broken pipes, and damaged appliances are all guilty of causing serious water damage in Mount Plesant and the greater Charleston area.
Water not only damages the contents of your home – it can affect your foundation and even your health through nasty viruses, mold, and bacteria. The longer you wait to act, the more likely it is for your home's water damage to spiral out of control.
Luckily, BOSS leads the way in quick residential water damage cleanup in Mount Plesant. Our team of professionals uses the most advanced technology available to clean and dry your home so your family stays safe and protected from health hazards.
We have 25 years of experience in disaster restoration and are experienced in providing water damage cleanup, specifically water extraction from flood damage in Mount Pleasant and the surrounding Charleston, SC area.
There is NO time to wait when it comes to water damage. Call BOSS first to mitigate the situation from getting worse. We will guide you through any insurance claims to keep the process less daunting during these unfortunate disasters.
From our certified IICRC technicians, state of the art truck powered water extraction, and advanced drying systems – You can be assured that we can handle any size residential or commercial water damage clean-up.
CALL the BOSS FIRST, You'll be glad you did.
Here are just a few residential water damage emergencies that we assist with:
Natural Disasters – hurricanes, heavy rain, snow melting, floods, & more

Non-Natural Disasters – broken pipes, faulty sprinklers, damaged appliances, sewer line backups, & more
Why chose Boss 24/7 as your water damage clean up & disaster restoration company?
We understand that when you call us, you are experiencing a disaster and need an immediate response. We are here to help you through every step of the restoration process to ensure your peace of mind and professional, efficient disaster restoration.
BOSS 24/7 has over 25 years of experience in water damage clean-up, flood damage response, and water extraction in Mount Pleasant, South Carolina and the surrounding Charleston Tri-County Area. It's important to trust the professionals with water extraction and water damage clean-up because the growth of mold and water between the foundation of your home is a health hazard and can damage the integrity and infrastructure of your home.
24/7 Response Emergency Response – When dealing with a disaster, you need help right away. The Boss team is available 24 hours a day, 7 days a week to respond to your water or fire emergency needs.
Over 20 Years of Experience – We have over 20 years of experience providing water damage clean up and disaster restoration services in the Mount Pleasant area and are qualified to respond to all levels of damage.
We Handle Your Insurance Claim – We help with your insurance claims to restore your home. We are experienced in working with top insurance companies such as Allstate, Travelers, State Farm, Farm Bureau, Farmers, and Nationwide Insurance.
The Certified Water Damage Technicians at BOSS Disaster Restoration have been helping to restore homes and businesses in the Greater Charleston Tri-County Area for over 20 years. Count on us to provide you with restoration solutions for all situations and damage levels. Water, fire, and disaster: we fix it all!